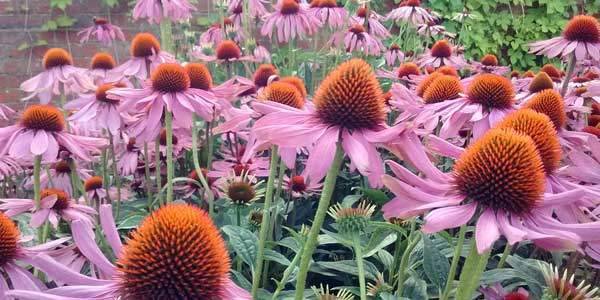 We have a brilliant selection of herbs for all different uses... even just to admire...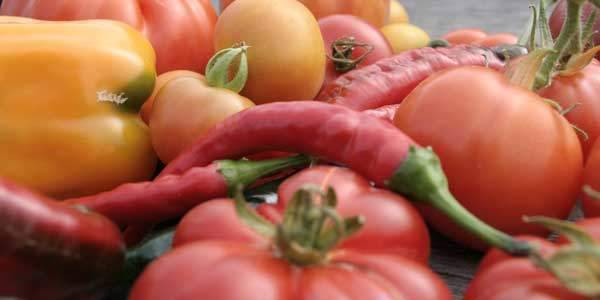 Huge Range of Chillies and Toms!
Grown in peat free compost with no pesticides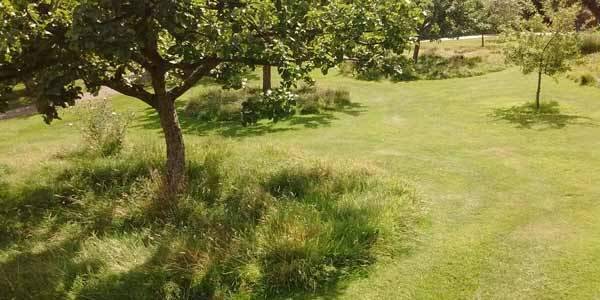 A orchard for generations
From heritage apples varieties to rarities like medlar & quince.. A productive orchard that works with nature.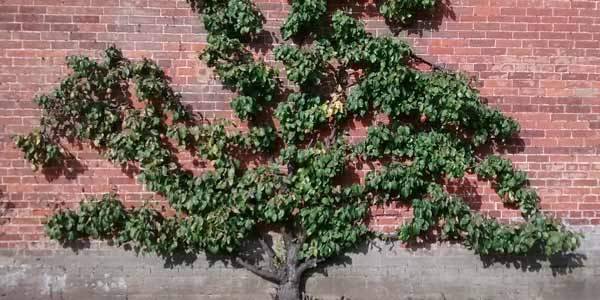 Trained Fruit Trees
If you have limited space and challenging soil the answer could be a trained tree..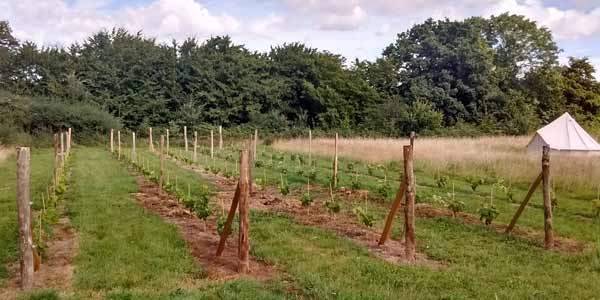 Vineyards are growing
A new vineyard is a realistic prospect. Installed with coppice supports in Kent..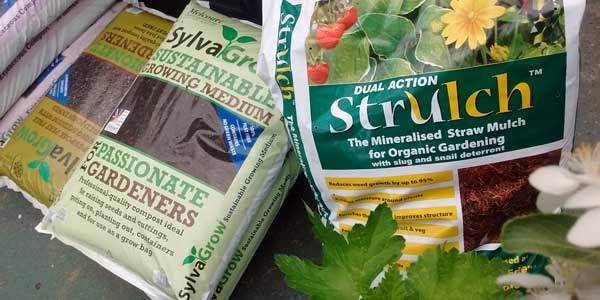 Composts and Mulches
Brilliant range of Eco friendly original products!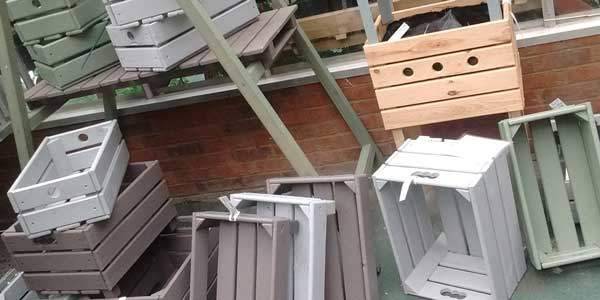 Handmade Planter Crates
Made in conjunction with the Abbey school. Strong and Eco Friendly!
Naturally Inspired,

Simply Different.
We offer the best UK sourced, environmentally balanced and realistically priced garden products. From RHS endorsed peat free composts to our great value trained fruit trees. We are truly a growers shop…. we only sell products we would use ourselves and we offer tons of advice on how to make your growing space thrive!
'

Its simple really

… we have created a shop and nursery we would want to use ourselves..'  – Read the full article on us


As well as sourcing and selling the best

tried and tested….
M

elcourt

Peat-free composts
Dalefoot

Wool based compost and Lakeland Gold

Strulch organic anti-slug and snail mulches

Natural feeds

Environmentally balanced

Pest and disease control products

British-made tools

from Richard Carter

Fantastic seeds including seed potatoes and onion sets

Local coppice posts and fencing
We want visitors to Edibleculture to feel welcome, inspired, and educated so don't expect salesmen trying to push through a sale. As plants people we would rather explain
to our visitors the benefit you will get from a certain species or variety and whether it is suitable for you and your garden, rather than sell you something that isn't suitable.
We are keen to work with permaculturists, forest gardeners and 'no dig' growers. We are an established business but we as growers ourselves want to learn and develop.
Through our work with the Abbey School students, we are providing an insight into how a horticultural business is run. We are keen to pass our knowledge on to the next generation. This will also be demonstrated through our display gardens and courses ranging in subjects such as fruit tree pruning, edible gardening and propagation.

We have a strong reputation for providing an expert service when it comes to all aspects of fruit tree work. Our ability to quickly assess a
job is what enables a clear time-scale and costing. We can also advise on disease and pest control and focus maintenance plans on preventative measures.