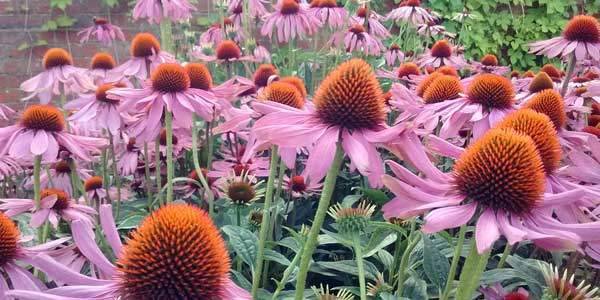 We have a brilliant selection of herbs for all different uses... even just to admire...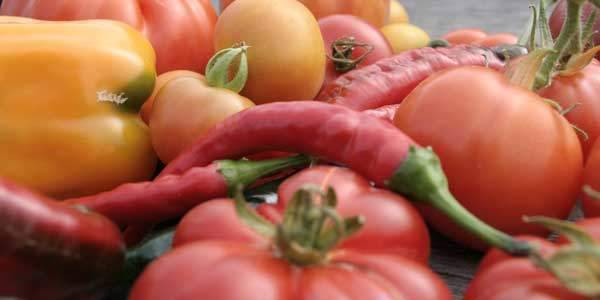 Huge Range of Chillies and Toms!
Grown in peat free compost with no pesticides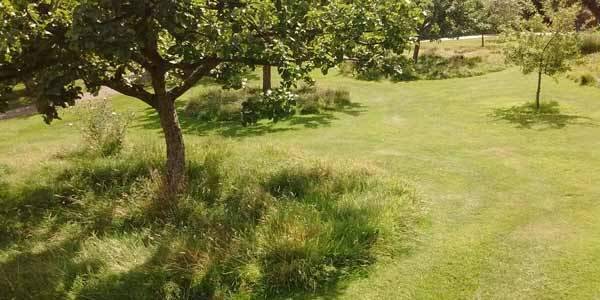 A orchard for generations
From heritage apples varieties to rarities like medlar & quince.. A productive orchard that works with nature.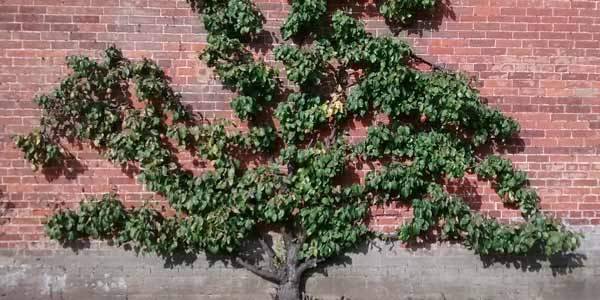 Trained Fruit Trees
If you have limited space and challenging soil the answer could be a trained tree..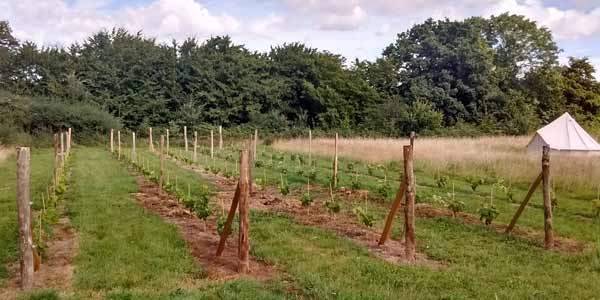 Vineyards are growing
A new vineyard is a realistic prospect. Installed with coppice supports in Kent..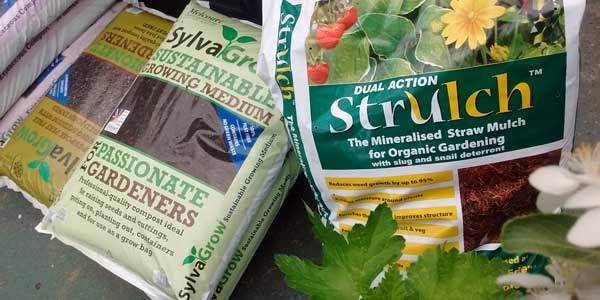 Composts and Mulches
Brilliant range of Eco friendly original products!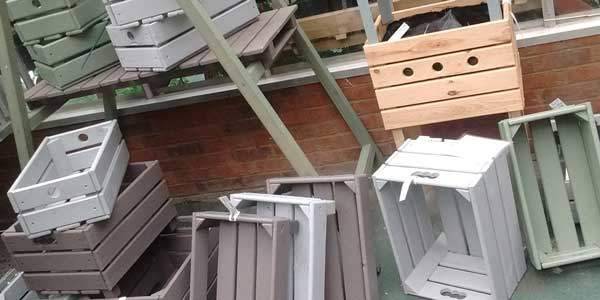 Handmade Planter Crates
Made in conjunction with the Abbey school. Strong and Eco Friendly!
Naturally Inspired,

Simply Different.
2019 is our plastic year zero, we will not be selling any product with a single use plastic content and plastic (or other similar material) claiming recyclability or being 'industrially' compostable. What on earth have we got to lose? more…

Our orchards are growing!
From a single trained tree to a large heritage orchard we can help you realise the potential of your growing space, this year orchards are popular, with some of the best fruit trees in the UK and our expert knowledge you can take the guesswork out of the whole process. Also after this years bumper grape harvest we are getting a lot of interest in hobby vineyards, contact us for really good pricing. All materials used are eco sourced and we only promote the use of environmental sound pest control. More…