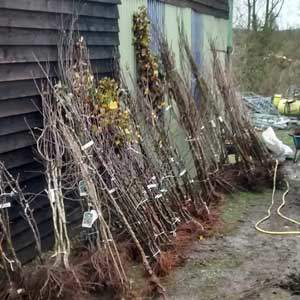 Bareroot – Its been a really good year for us at the Abbey school and now we have that time of the year when the air shifts, the leaves on the trees start to look tired and we look forward to selling fruit trees ! Last year we had some great orchard projects and our thrust this year is to do more. We have seen a real growth in people wanting to create 'mixed heritage orchards', by that we mean every form of fruit that can grow successfully in the UK within one space.
Within these orchards we see a lot of referencing of 'heritage' varieties, fruits that once graced our tables but have gone.. Beauty of Bath Apple, Hessle Pear and 'lost fruits' like medlar or Mulberry. It is a real pleasure for us to visit the clients, talk through what they want..
Is it cider production? Wildlife friendly.. its all positive.
We plant the trees with decent spacing, we use coppice posts and best of all get to come back year after year to maintain and shape. For us both the work is incredibly satisfying and fits well within our pattern of business…
What is a Bareroot tree?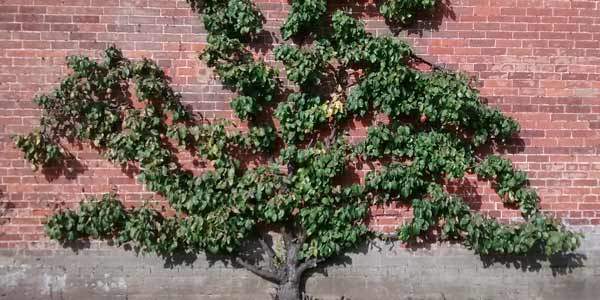 What is a bareroot fruit tree as compared to a potted tree? Lifting a young fruit tree is possible because it is dormant in the winter..  Bareroot trees are field grown and have a innate hardiness that enables successful replanting in your garden. All commercial fruit trees tend to be bareroot for ease of planting and cost. Our methodology is the same, we like the choice we can offer.. the ease of transport.. the environmental consideration of not using pots, compost or heating… best of all our trees are tough as old boots and we feel fully confident that the 1 year guarantee we offer on all stock wont be needed.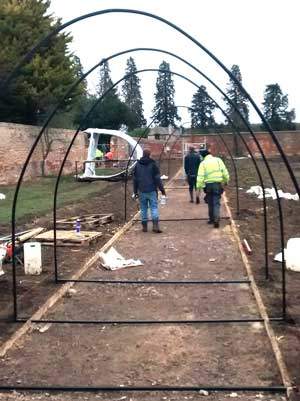 Buy Bareroot
So if you want some advice or guidance regarding what to buy please contact us
We have a list of all our stock for the 2017/18 season and a huge range of soft fruits from £6 a plant. We have reduced our pricing this year for trained trees from £35 to £30 and now all our stakes are coppiced based as part of push to use local sourced UK suppliers.
Christmas is coming –
Our shop will be closed from the 1st of October to the 25th of November, we will be focusing on fruit tree sales during that point. from the 25th of November to the 24th of December our 'Pop Up Christmas shop' will be open. Selling locally produced seasonal gifts, wreathes, holy and our locally sourced range of Christmas trees.
So please contact us for any guidance, we are happy to help!

Chris and David